Surely you've heard of H P Lovecraft before. He's one of the great masters of horror... but not while he was alive. He only became popular posthumously and never got to enjoy his fame. He did contribute regularly to Weird Tales magazine, but never made enough money to live off of his earnings as a writer (this is often attributed to his lack of drive and confidence in his writing and ability to promote himself to publishers). He had an inheritance, but it was spent by the time he died in 1937 at the age of 46.
He was often sick in childhood (though it has been suggested that many of his illnesses were psychosomatic) and he was kept home from school a lot. Lovecraft was reclusive and isolated. He was close with his mother, who died in 1921 in a mental institution (the same one where her husband had died).
His writing influences may be a bit obvious to anyone familiar with his work: his own nightmares feature prominently in his inspirations, as well as the work of Edgar Allan Poe. He was also a fan of Algernon Blackwood, quoting him in the beginning of this week's review book (technically a short story), "The Call of Cthulu."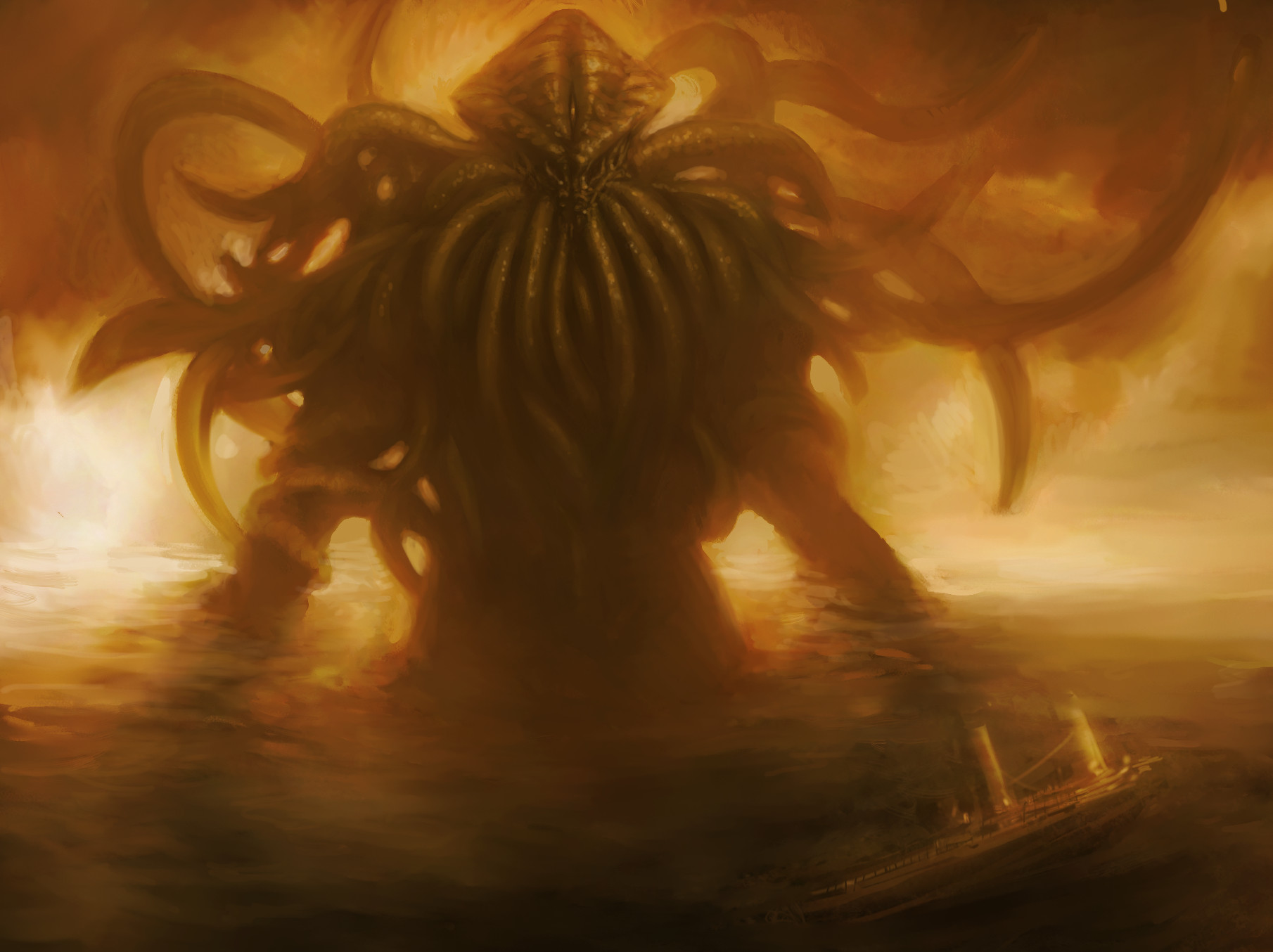 In turn, Lovecraft has influenced death metal bands, other horror and sci-fi writers of books, TV, and film, and many other facets of culture. In fact, on my favorite wedding website, they use the phrase "bridethulu" instead of "bridezilla" as a reference to Cthulu.