This week's review book is by David Sheff, father of Nic Sheff, who wrote another book we've reviewed. Today I'll tell you about some other fathers and sons who are writers.
Joe Hill is the pen name of Joe Hillstrom King, son of Stephen King. I feel like you've probably heard of Stephen's work, so I won't bother listing it here. Joe has published three novels (Heart-Shaped Box, Horns, and NOS4A2) and the comics series Locke & Key, in addition to tons of short stories.
Alexandre Dumas & Alexandre Dumas (fils)
You know Alexandre Dumas (the father) as the author of The Three Musketeers and The Count of Monte Cristo. His son (Alexandre Dumas (fils)) also became a writer, best known for The Lady of the Camellias. (Fun fact: during my recent trip to Paris, I saw the son's grave in the Montmartre Cemetery and the father's tomb in the crypt of the Pantheon.)
H. G. Wells & Anthony West
(I couldn't find a reliable photo of the latter; thus the question mark.) H. G. Wells is another of those authors who needs no introduction: The Island of Doctor Moreau, The Invisible Man, War of the Worlds, etc. His son (from an affair with a novelist named Rebecca West) Anthony West wrote a dozen books, to include a biography of his father, titled H. G. Wells: Aspects of a Life.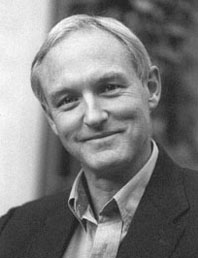 William F. Buckley & Christopher Buckley
The father of this pair, William, was a conservative commentator and writer of non-fiction, penning over 50 books on topics like writing, speaking, politics, history, and - oddly enough - sailing. His son, Christopher Buckley, continued this tradition with a twist, as a political satirist. He is perhaps best known for Thank You for Smoking and Little Green Men.
Other father-son writing pairs:
Charles Dickens and Charles Dickens, Jr.
John Steinbeck and John Steinbeck IV
What others do you know of?