Yes, readers, we've been around for a whole year, and we want to celebrate with YOU!

Mostly because we already think you're pretty awesome, so you must be just as awesome to party with.
Let me tell you a little story. See, this blog was born because I was going to read Going Bovine by Libba Bray. I told Cassy this, and she expressed her opinion about the book. I read it, and told my fiance Birk that I totally disagreed with what Cassy said about the book. And as we all know, that never happens. He said he thought we should start a blog where we review books together because we so often find different things in the same books. And thus, Review Me Twice was born!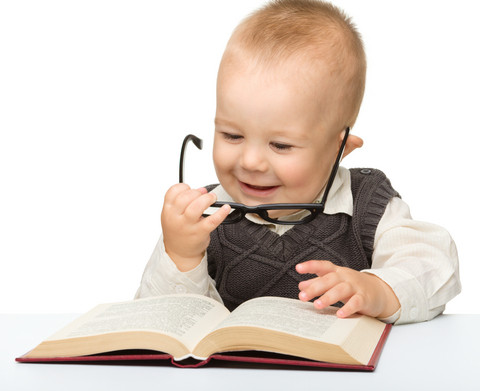 We were so cute.
Which is why we're giving away a copy of Going Bovine, the book that started it all, this week! (We're also reviewing it this week!)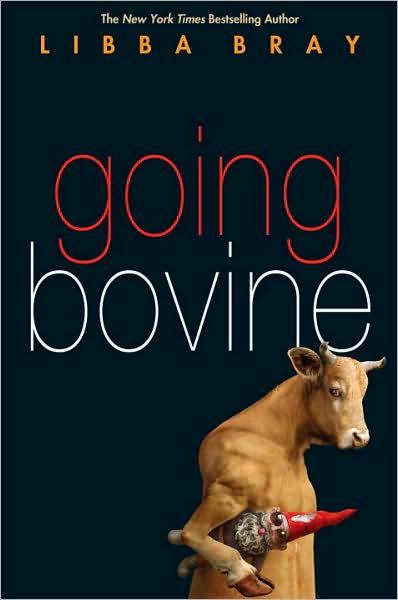 So, what do you have to do to win this fabulous prize? Send us a photo of yourself with your favorite book. Here are the rules:
This really has no relevance to the contest, but it's Libba Bray in a cow suit
and I felt that it was something that had to be shared.
- One submission per person.
- Email your photo to reviewmetwice [at] gmail [dot] com
or post it (or a link to it) in the comments of this post. These are the ONLY TWO PLACES we will take your photos.
- Be family-friendly (no nudity, drugs, bad words, whatever).

If your favorite book happens to have a bad word in the title, well, we won't hold it against you.

It should be something you're okay with the whole internet seeing, because if you win, your photo will be posted here on the blog.
- Be creative!
- No, really, we mean it. BE CREATIVE!
- Photos must be received by 11:59pm EST on Friday, October 4.
- Cassy and Alex will vote for their favorite, based on creativity, humor, and execution (example: blurry, hard-to-see photos lose points). If we can't agree on a favorite, we'll agree on a tiebreaker person and have that person choose between our two favorites.
- The winner (AND THEIR PHOTO) will be posted Sunday, October 6.
- The winner will have until 11:59pm EST on Saturday, October 12 to email reviewmetwice [at] gmail [dot] com with a valid mailing address within the contiguous 48 United States for us to mail the prize to.
- If we don't get a mailing address as described above by the deadline, Cassy gets to keep the book or donate it to the library or return it to the bookstore or whatever she chooses to do to it.