I'm going to be weirdly specific today... I'm going to talk about one character from one book of one series by one author: Tom Bombadil, from Fellowship of the Ring by J R R Tolkien. He's also the focus of the majority of the poems in the short collection we're reviewing this week.
I hate him.
Tom Bombadil is the reason I put down Fellowship and never picked it back up again. You read for pages and pages and pages and nothing happens. Just this weirdo in the woods faffing about, telling nature not to mess with him (and nature pays attention for some ridiculous reason).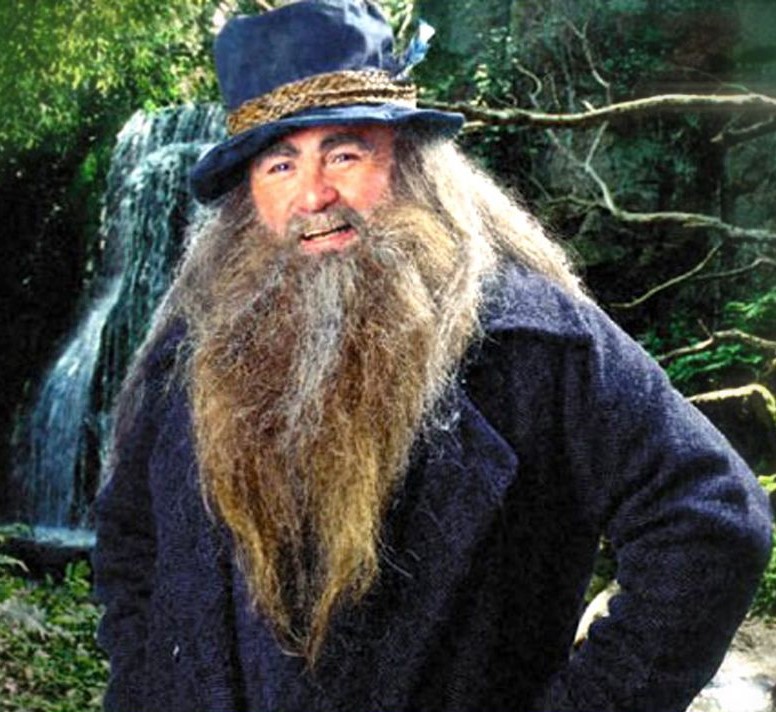 When our ragtag group of hobbits run across him, I feel far worse for them than at any point in the movies when horrible events befall them. Oh, you were captured by orcs? Separated from everybody because you touched the scary crystal ball thing? You're at Mount Doom? Nope, you'll be fine, because you survived a visit with Tom Bombadil; you can do literally anything.
A lot of LotR fans use Tom Bombadil as a metric for "true fans." If you've seen the Peter Jackson movies, you know that Tom Bombadil is nowhere to be found. I have heard of people who were disappointed by this. I have nothing to say to those people.
So I guess I read just far enough to "count" but I still hate the guy, and I can't read anymore of those books. Who knows what other poncy git might show up just like him? I can't risk it.
At any rate, I think I needed to get all of that out before we do our review tomorrow so my feelings about the character (which I shared at a book club last night and discovered that I'm absolutely not the only one who feels this way about the guy) don't taint my review of the poems.
Have you read Fellowship? How do you feel about Mr. Bombadil?